What Will it Take?
<![endif]-->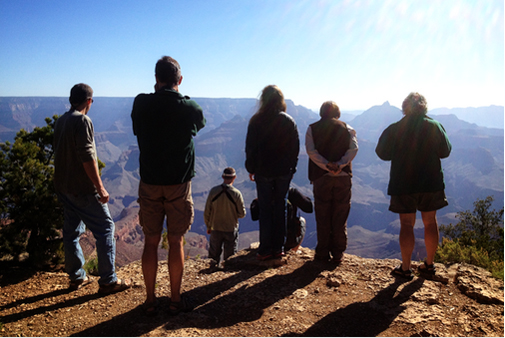 Personal and institutional evolution in real time.
Completing the NCLI program bonds Fellows in leadership positions around the nation, creating an invaluable professional conservation network.
Our world is changing, socially, politically, and—yes—environmentally. Across conservation we are facing unprecedented challenges—difficult questions of sustainability and organizational relevancy, funding shifts and climate change. At the heart of all of these, we find ourselves wrestling not only with the science-based issues our organizations possess the knowledge to resolve, but also with the increasingly complex human element.
Since its inception in 2005, the National Conservation Leadership Institute has been guided by a single question: "What will it take to prepare our future leaders?" The answer has consistently remained linked with providing a truly unique curriculum with an emphasis on participant diversity, viewing leadership through a multifaceted lens, and a willingness to embrace self-organization as a means of tackling adaptive challenges.
As a result, the NCLI is one of the most far-reaching professional development initiatives ever undertaken within the natural resource conservation community, providing an unparalleled experience for developing extraordinary leadership.