Why Adaptive Leadership?
<![endif]-->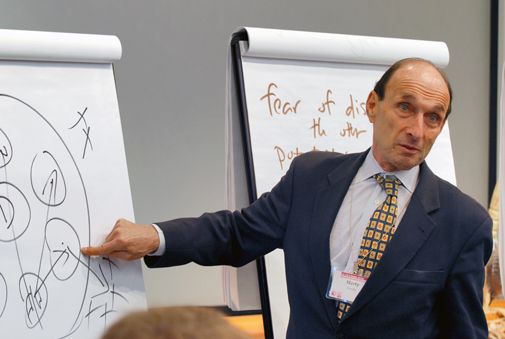 Through the NCLI program, conservation professionals gain access to global leadership experts and their cutting-edge ideas. Faculty present the core tenants of Adaptive LeadershipTM and share real-world experiences.
Today's complex conservation challenges are unique to our changing times. They require a new way of thinking—an adaptive framework.
Adaptive LeadershipTM , a model that was introduced by Ronald Heifetz and Marty Linsky in the book Leadership on the Line, advocating that effective leadership comes from doing more than the technical work of routine management; it involves adaptive work on the part of the leader, and a willingness to confront and disturb people, promote their resourcefulness, and engage their ability to adjust to new realities.
Two intensive residencies of immersive training in the core tenants of Adaptive LeadershipTM provide the understanding, skills, and support conservation professionals need to navigate the evolving political, social, and environmental shifts they currently face and will continue to address in the future.