Events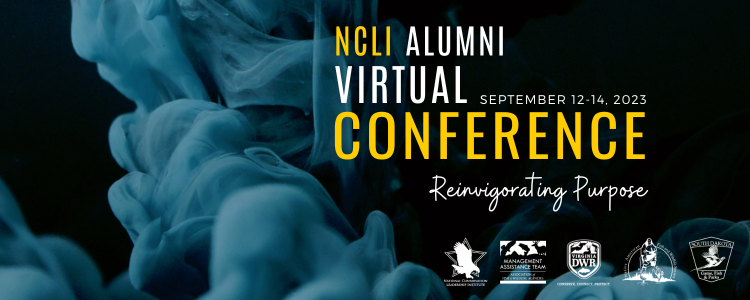 Past Events
NCLI Cohort 17 Informational Session
February 22, 2023
Click to view the recording or view/download the slides.
---

Dear NCLI Alumni,
Please consider joining us for the upcoming NCLI Alumni Virtual Summer Summit on July 20th, 2022. 12pm-5pm Eastern. Five hours of continuing education, Adaptive Leadership refresher, reflection groups, and relationship building! Hope to see your smiling zoom faces!
Registration fee: $80
AGENDA (times listed are in the Eastern time zone)
12:00-12:30pm – Welcome, Mindfulness, Intro
12:30-1:15pm – Adaptive Leadership Refresher (Dave Miko, MAT National Faculty)
1:15-1:35pm – Break
1:35-3:35 – Generative Conversations (Myron Lowe, M.S.Ed. Educational Psychology)
3:35-3:55 – Break
3:55-4:40pm – Reflection Groups
4:40-5:00pm – Debrief and closing
---
Applications for Cohort 16 2022:23 are being accepted now through April 15, 2022.
Please go to this page to learn more and to apply.
---
NCLI Informational Webinar

February 2, 2022
Click here to watch the recording or click here to view/ download the slides.
---
Cohort 15 Second Residency

January 17-21, 2022
Cohort 15 will reconvene on January 17, 2022, for their second virtual residency. Hugh O'Doherty and Jill Hufnagel return as core faculty members alongside Dr. Mamie Parker and NCLI alumna Michelle Doerr.
---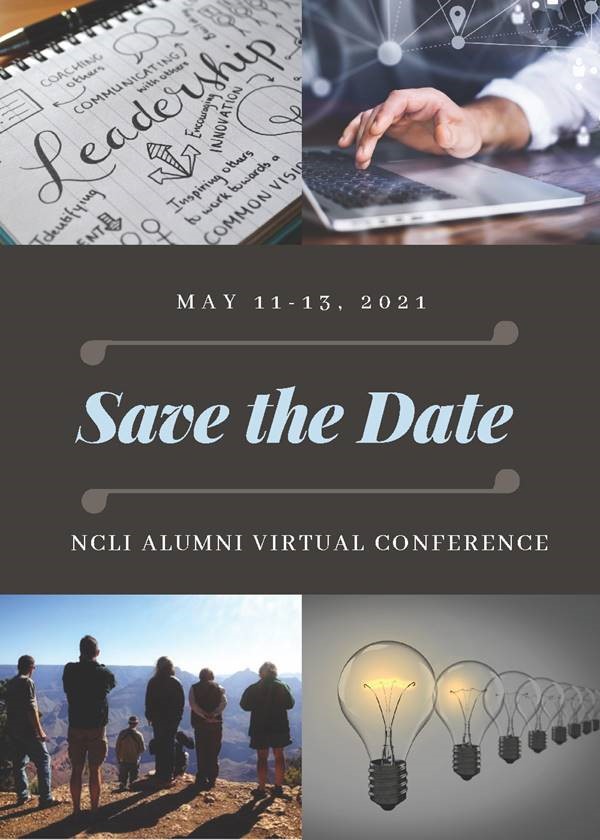 LEADERSHIP IN TIMES OF CHANGE:
THE POWER OF CONNECTION, THE VALUE OF DIVERSITY, AND THE IMPORTANCE OF RESILIENCY

MAY 11-13, 2021

We welcome all graduates of the National Conservation Leadership Institute (NCLI) to attend the 2021 NCLI Alumni Conference! Join us to learn from and with fellow alumni, refresh your Adaptive Leadership skills, and develop new skills in a collaborative environment. This virtual professional development experience will take place during the afternoons of May 11-13 and will include a mix of expert speakers, alumni presentations, cohort breakouts, and a variety of session formats. Participants will leave feeling energized and equipped to engage in leadership wherever they are.

CONFERENCE REGISTRATION: OPENS MARCH 25, 2021
REGISTRATION FEE: $150
---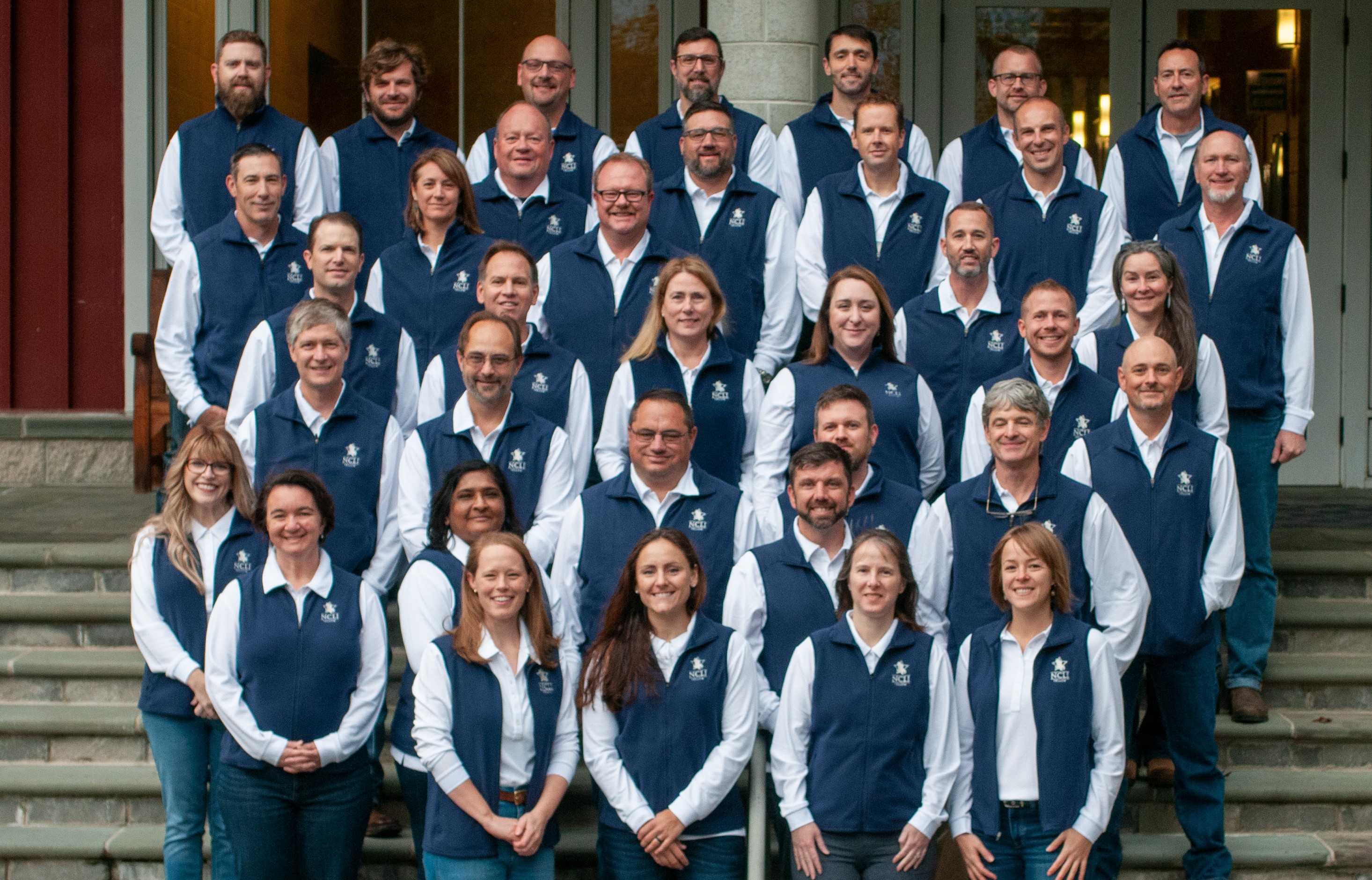 NCLI Cohort 14
When: October 2019 - September 2020
The Fellows of NCLI Cohort 14 joined NCLI faculty, coaches, and staff at the National Conservation Training Center (NCTC) in Shepherdstown, WV for their first residency in October 2019. These 36 individuals came from a particularly diverse range of organizations, including federal and state agencies, NGOs, and industry.
After completing their 12 day First Residency, Fellows spent time working in small groups on their adaptive leadership challenges, then reconvened in September 2020 for the first ever virtual second residency. (Cohort 14's second residency was held virtually due to the COVID-19 pandemic).
Upon completion of the program, the Fellows of Cohort 14 joined an ever-expanding network of almost 500 Alumni working in natural resource conservation throughout North America. See a full list of NCLI Alumni here.
---
Unleashing the Power | NCLI 2.0 2018
The National Conservation Leadership Institute will provide an advanced adaptive leadership training opportunity. The goal of this event is to build on the adaptive leadership training of the NCLI by developing skills to diagnose systemic problems in our conservation reality. We have all observed in our own adaptive challenges, that often the struggle is determining; what happened, what's been happening and why?
All of the tools and methods in this training are aimed at surfacing and challenging preconceptions, beliefs and assumptions. This training picks up where NCLI left off, diving deep into skill development focused on better understanding the system, its constituents, factions, alliances and identifying leverage points and opportunities for well-crafted interventions for maximum impact.
WHO: This is the first Alumni community-wide organized and funded event! All NCLI Alumni are welcome to attend.
WHEN: The training is February 5-8, starting at 5:30 pm on Monday, February 5 and ending at 4:30 pm on February 8. Travel is encouraged on February 5 and 9.
WHERE: National Conservation Training Center, Shepherdstown, West Virgina. NCTC is located in the countryside, about 4 miles from historic downtown Shepherdstown, West Virginia. It is a little over an hour from Dulles Airport (IAD) in Virginia, and 1.5 – 2 hours from Baltimore Airport (BWI), depending on the traffic.