In The News
Nebraska Game and Parks Commission Appoints NCLI Alumnus, Tim McCoy, as Director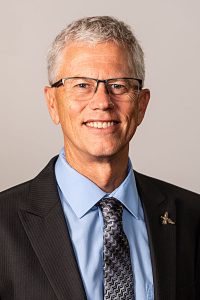 The Nebraska Game and Parks Commissioners on Sept. 29 appointed Tim McCoy to become the
agency's new director.
McCoy, currently the deputy director, succeeds Jim Douglas, who is retiring Nov. 2 following 47 years at Nebraska Game and Parks, the last nine as director.
"I am honored to be selected as the next director of the Nebraska Game and Parks Commission," McCoy said. "It is a unique privilege and responsibility to lead the stewardship of Nebraska's fish, wildlife and park resources and provide diverse opportunities for outdoor recreation."
"We welcome Tim McCoy as the new director; he has the education, experience, knowledge, skills and abilities to successfully lead the Commission. We are honored to volunteer with the Commission and work directly with Tim, connecting people to our natural resources and supporting conservation in Nebraska."
The Commission held a nationwide search and a series of public meetings over six months. Three finalists, all internal candidates, interviewed for the job in September.
McCoy, 53, has been deputy director since July 2012, and previously served as the wildlife division administrator and agriculture program manager in Lincoln. He joined the agency in 2002 as a district manager in the wildlife division in Kearney.
McCoy, a Nebraska native, holds a bachelor's degree in agriculture from the University of Nebraska-Lincoln, and master's and doctorate degrees in fisheries and wildlife from the University of Missouri. He was a fellow in the fourth cohort of the National Conservation Leadership Institute.
McCoy grew up on a southwest Nebraska farm, near Arapahoe, where he developed his passion for outdoor pursuits and curiosity about fish, wildlife and their habitats.
---
NCLI Alumnus, Ted Will, Named Georgia's Director of Natural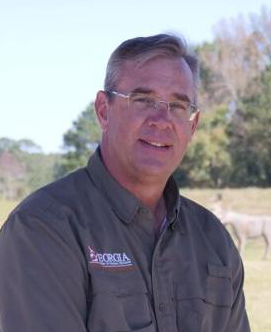 Resources
Commissioner of the Georgia Department of Natural Resources (DNR) Mark Williams announced the appointment of Ted Will to serve as the Director of the Wildlife Resources Division of DNR, effective December 1, 2020.
Ted Will has been an employee of this division for twenty (20) years, and most recently was serving as Assistant Director. He previously served as Chief of Game Management, Assistant Chief for both Fisheries Management and Game Management, Region Supervisor, and was a fisheries biologist in southeast Georgia for over seven years. Will holds a master's degree in wildlife ecology from Mississippi State University having earned his bachelor's in forest resources from the University of Georgia. Ted was a Fellow in the 10th Cohort of the National Conservation Leadership Institute. He is an avid hunter and angler, and currently resides in Bogart with his wife and two sons.
---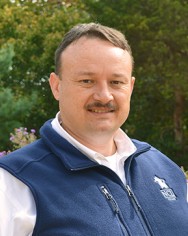 Cohort 10's Lance Cherry Receives Spirit of ACI Honorary Award from ACI
Cohort 10 Alumnus Lance Cherry was awarded the Spirit of ACI Honorary Award by the Association of Conservation Information (ACI). The ACI is a non-profit organization focused on professional communicators working in natural resource management. According the ACI, the award is presented to individuals who have "demonstrated extraordinary commitment and efforts on behalf of ACI." To see a complete listing of award recipients, click here.
---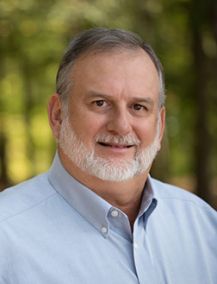 NCLI Board Member Jimmy Bullock Receives Wildlife Management Institute's Highest Honor
Founding NCLI board member Jimmy Bullock was awarded the Wildlife Management Institute's (WMI) prestigious George Bird Grinnell Memorial Award for Distinguished Service to Natural Resource Conservation at the 82nd North American Wildlife and Natural Resources Conference in March, 2017.
WMI's annual Grinnell Award recognizes career conservation professionals who have achieved uncommon success in the fields of professional science, management, and conservation of natural resources. A Certified Wildlife Biologist, Society of American Foresters Certified Forester, and Senior Vice President of Forest Sustainability for Resource Management Service, LLC, Bullock was recognized for his 35-year career in sustainable forestry and forest habitat restoration.
Wildlife Management Institute President and NCLI Board Chair, Steve Williams presented Bullock with the award, stating that the recipient's attributes "reflect the spirit of not only the Grinnell award, but of the consummate wildlife professional: honest, committed, knowledgeable, self-sacrificing, and dedicated to a fault." Read more…
---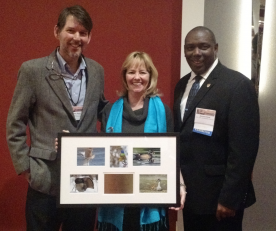 NCLI Cohort 1 Alumnus, Emily Jo "EJ" Williams Receives 2017 North American Bird Conservation Initiative and Association of Joint Venture Management Board Gary T. Myers Bird Conservation Award.
Awarded by the Wildlife Management Institute, this award recognizes individuals who have achieved exceptional accomplishments and/or leadership in bird conservation in furtherance of the principles of the North American Bird Conservation Initiative and other national or international bird conservation initiatives.
---
Other Awards: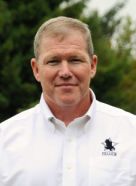 NCLI Cohort 8 Alumnus, Major Todd Kennedy, has been awarded the Guy Bradley Award by the National Fish and Wildlife Association. The award is presented annually to one state and one federal wildlife officer. Major Kennedy joined the North Caroline Wildlife Resources Commission in 1990. Read more...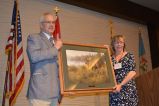 In April of 2016, Cohort 4 Alumnus Tom Decker received the highest award given by the Northeastern Association of Fish and Wildlife Agencies, The Robert McDowell Award for Conservation Management Excellence. Learn More here.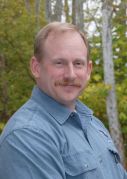 Cohort 4 Alumnus, John Baker, received the Guy Bradley award on June 3, 2015 for his 28 years of service with the California Department of Fish and Wildlife. Learn more here.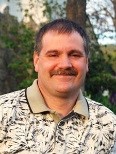 Cohort 1 Alumnus, Peer Coach, and NCLI Faculty member Randy Stark was named 2015 Conservationist of the year by the Wisconsin Wildlife Federation. Learn more here.

Cohort 7 Alumnus Chris Wynn received the Wildlife & Management Achievement Award presented by the Florida Sportsmen's Conservation Association. Learn more here.